An audio guide for your visit to the Uckermark Memorial Site by the Initiative for a Memorial at the Former Uckermark Youth Concentration Camp
Audioguide (in German)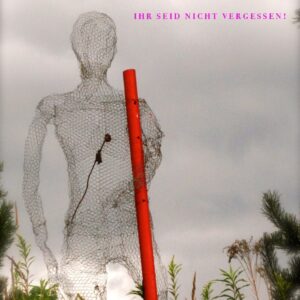 For the 70th anniversary of the Liberation, activists from the Initiative for a Memorial at the Former Uckermark Youth Concentration Camp have put together an audio guide. It includes a summary of what is known about the camp so far and gives survivors the chance to speak.
The audio guide is only available in German at this time, although we do plan to provide translations into other languages. As soon as there are new findings or the design of the memorial site is drastically changed, the audio guide will be revised.
You can find the audio guide for your visit in German untill the translated audioguide will bei available (some time in spring 2022). It includes six points of orientation that are marked by informational sign posts at the site.