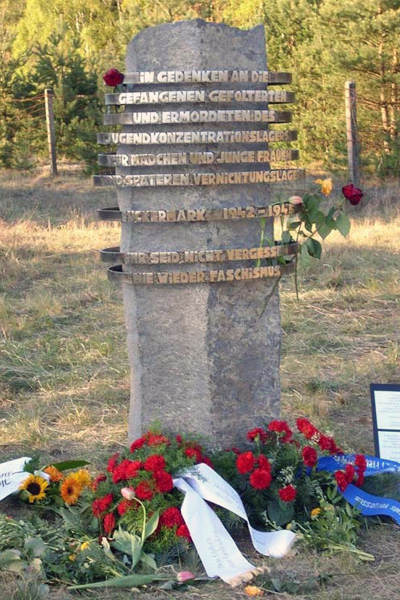 The Former Uckermark Youth Concentration Camp for Girls and Young Women and Later Extermination Site was constructed by prisoners from the Ravensbrück Women's Concentration Camp in the spring of 1942. In 1945, the camp held around 1000 girls and young women. The 1937 enactment of "preemptive crime prevention" made the imprisonment of girls possible by criminalizing them as "asocial".
In January 1945, an extermination camp was created on the site for prisoners from Ravensbrück and other concentration camps. By April 1945, approximately 5000 women had been murdered there.
Up until today, little is known about the history of this site. The people imprisoned there have long counted among National Socialism's "persecuted and forgotten" – they have never received any public recognition.